Vivedino Formbot T-Rex 3.0+ - Dual Extruder Idex - 400x400x700mm
Vivedino Formbot T-Rex 3.0+ - Dual Extruder Idex - 400x400x700mm
New updated and improved version of T-Rex 3.0 - The new 3+ edition
Major upgrades like:
TMC2209 drivers for all axis.
Bigger Y motor, length 60mm.
8015 dual ball bearing fan for cooling drivers.
Magnetic flexible PEI sheet with powder coated.
Enclosed box for SSR.
Grounding wire for SSR and heated bed.
Foldable and hard-wearing cables for KEENOVO heating pad.
A great printer just got even better.
Formbot T-Rex 3.0+ - 700 ­– High-temperature dual-extruder 3D printer with optional laser engraver
The T-Rex 3.0+ - 500 is a large format 3D printer with independent dual extruder system (IDEX). Simply use this 3D printer for additive manufacturing of large objects. This 3D printer comes with a massive build size of 400 x 400 x 700 mm. Realize large and complex parts with support structure. This wonderful machine includes the ability to engrave wood, plastics, paper and other materials. Furthermore, it includes a lot of smart features – as its automatic nozzle cleaning. Buy the T-Rex 3.0 - 700 to get a dual extruder 3D printer and a laser engraver (optional).
Wide functionality & high quality
This amazing additive manufacturing machine impresses with its wide functionality and a superior quality. Let your creativity run wild, realize your ideas and get physical objects that will impress you. This T-Rex 3.0 - 700 3D printer only costs a small proportion of prices machines with this variety of features usually cost.
Auto bed leveling system
Auto bed leveling system with probe that measures 225 points. This ensures a leveled bed and good and precise first layers.
Formbot T-Rex 3.0 - 700 features:
High Temp Extruder
Keenovo AC Heating Pad with SSR
Sold as add-on Laser engraver
A lot of smart functionality
High-temperature dual-extruder 3D printer with laser engraver:
Large build size: 400 x 400 x 700 mm
Independent dual extruder (IDEX): Possibility of 3D printing 2 materials at a time or 2 identical objects simultaneously
Extruder wiping system: This avoids messy layers – at the beginning of a 3D print, the extruders are automatically wiped.
Auto-leveling: No need for time-consuming manual bed leveling.
High-temperature extruder (included): For 3D printing PEEK, nylon and other filaments that require high temperatures to be 3D printed.
Laser engraver (optional - sold as add-on): Capable of engraving wood, fabrics and other materials.
Built with high quality components like TMC2208 Stepper Drivers
Stable and sturdy frame with thick linear rail and bearings
Industrial ball screws to ensure amazing z accuracy
Buy the Formbot T-Rex 3.0 - 700 high-temperature dual-extruder 3D printer to get an additive manufacturing machine with a massive build space and an optional laser engraver.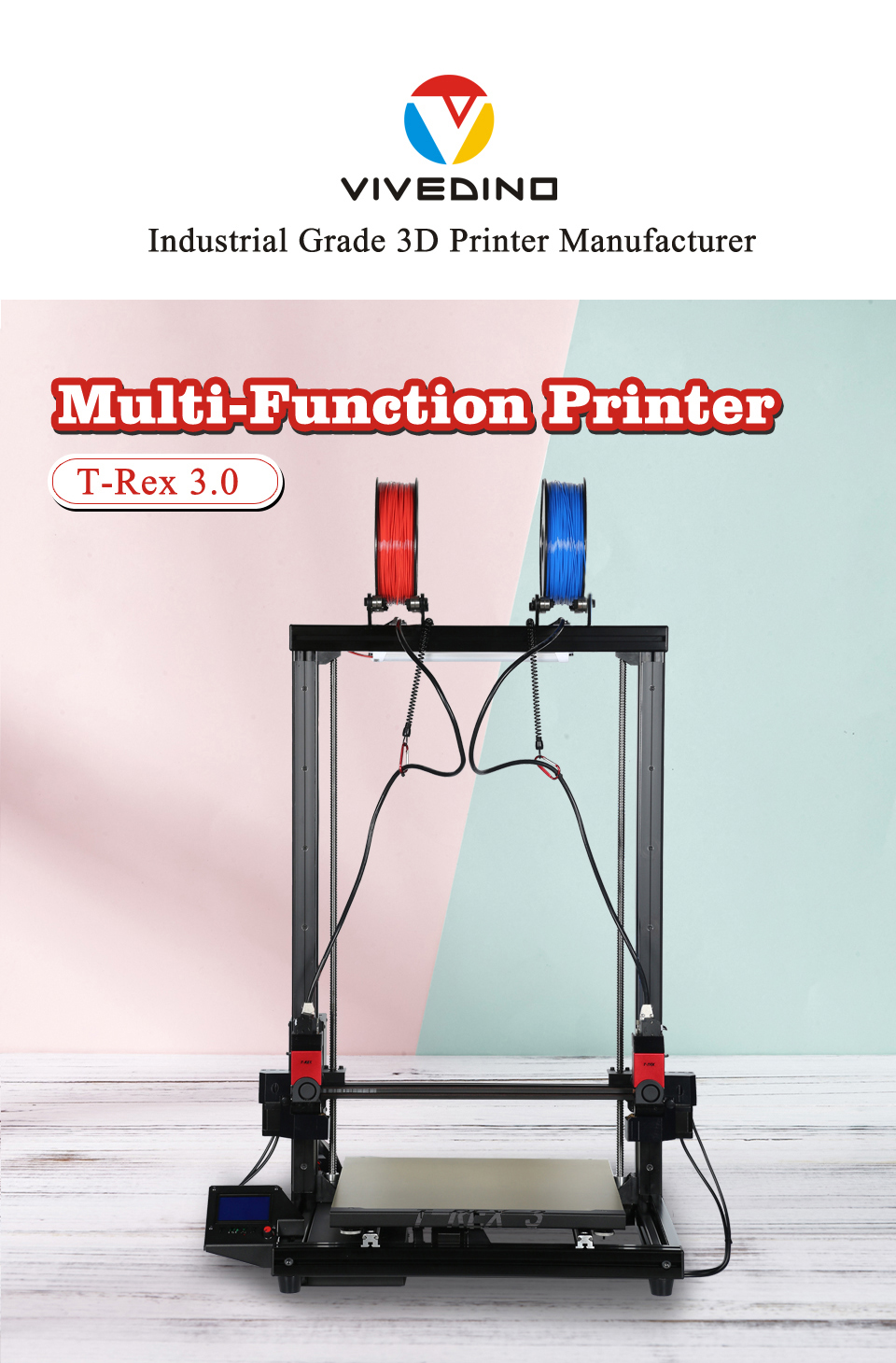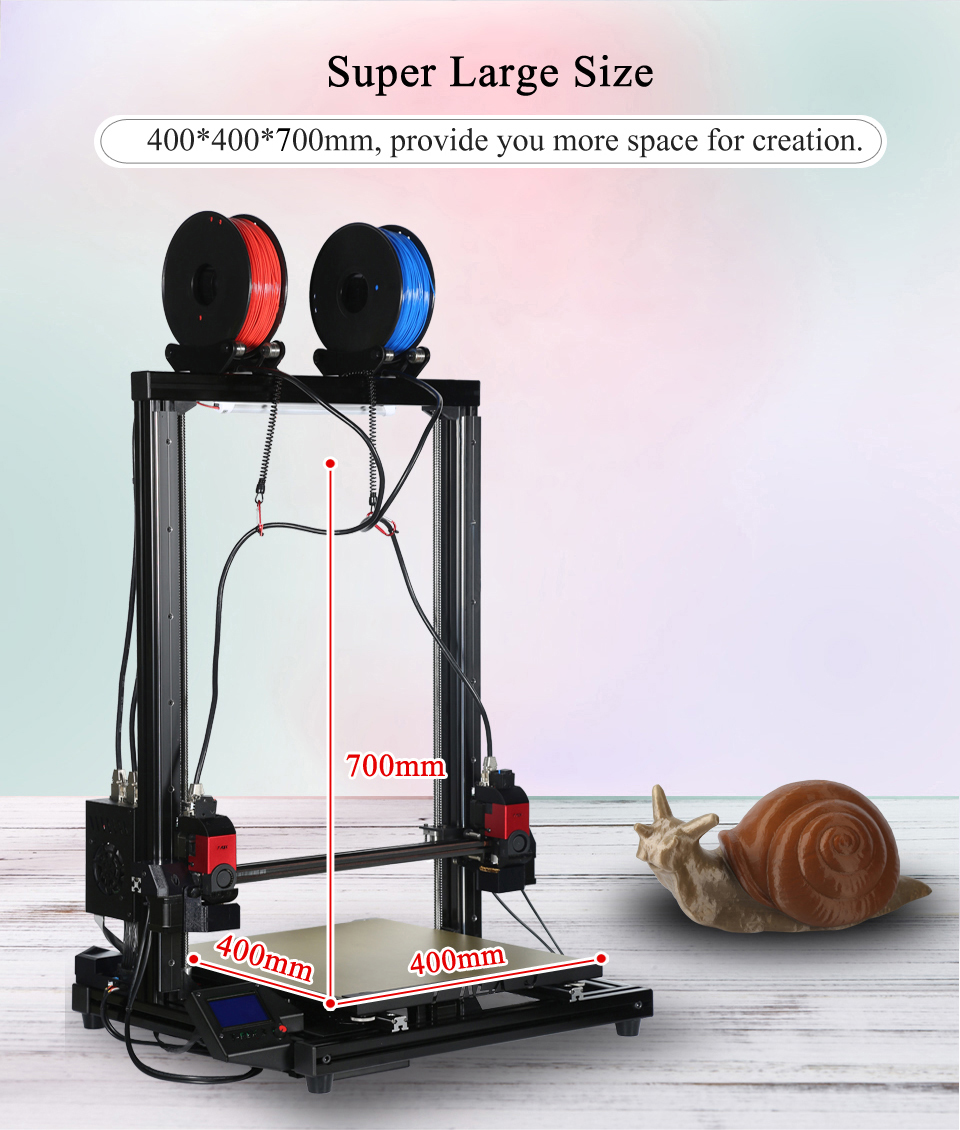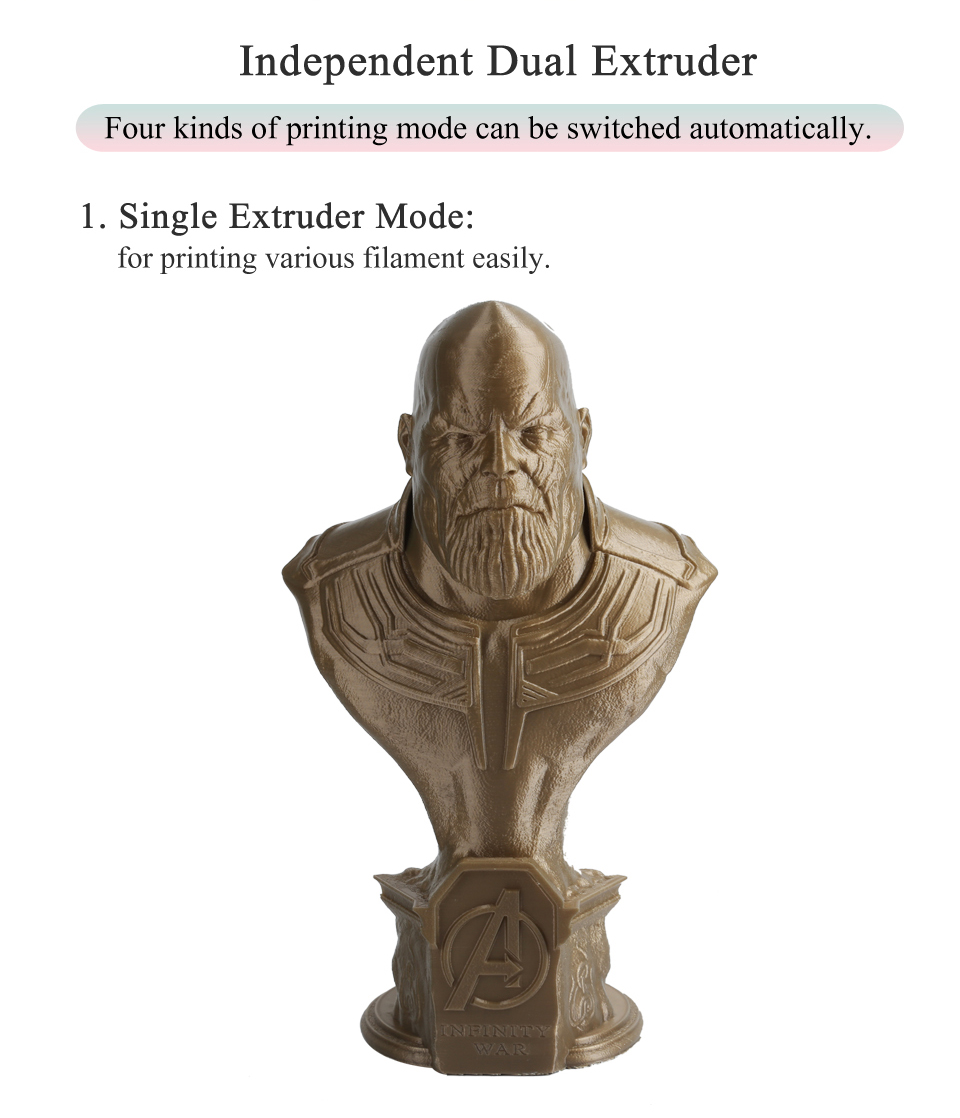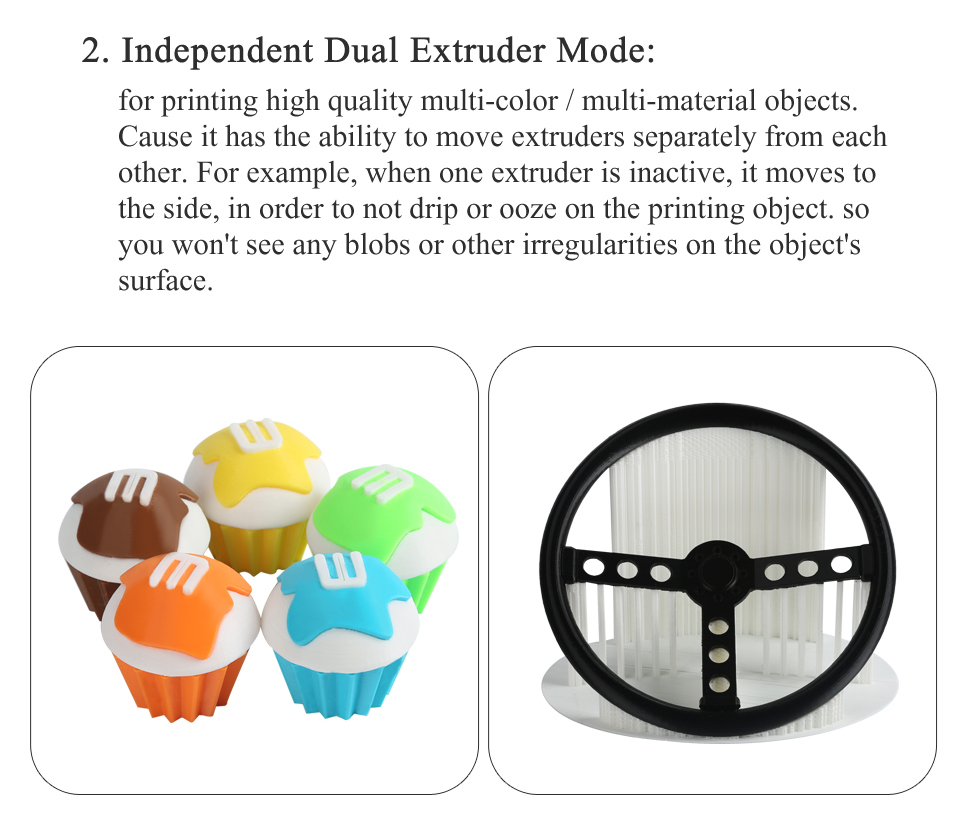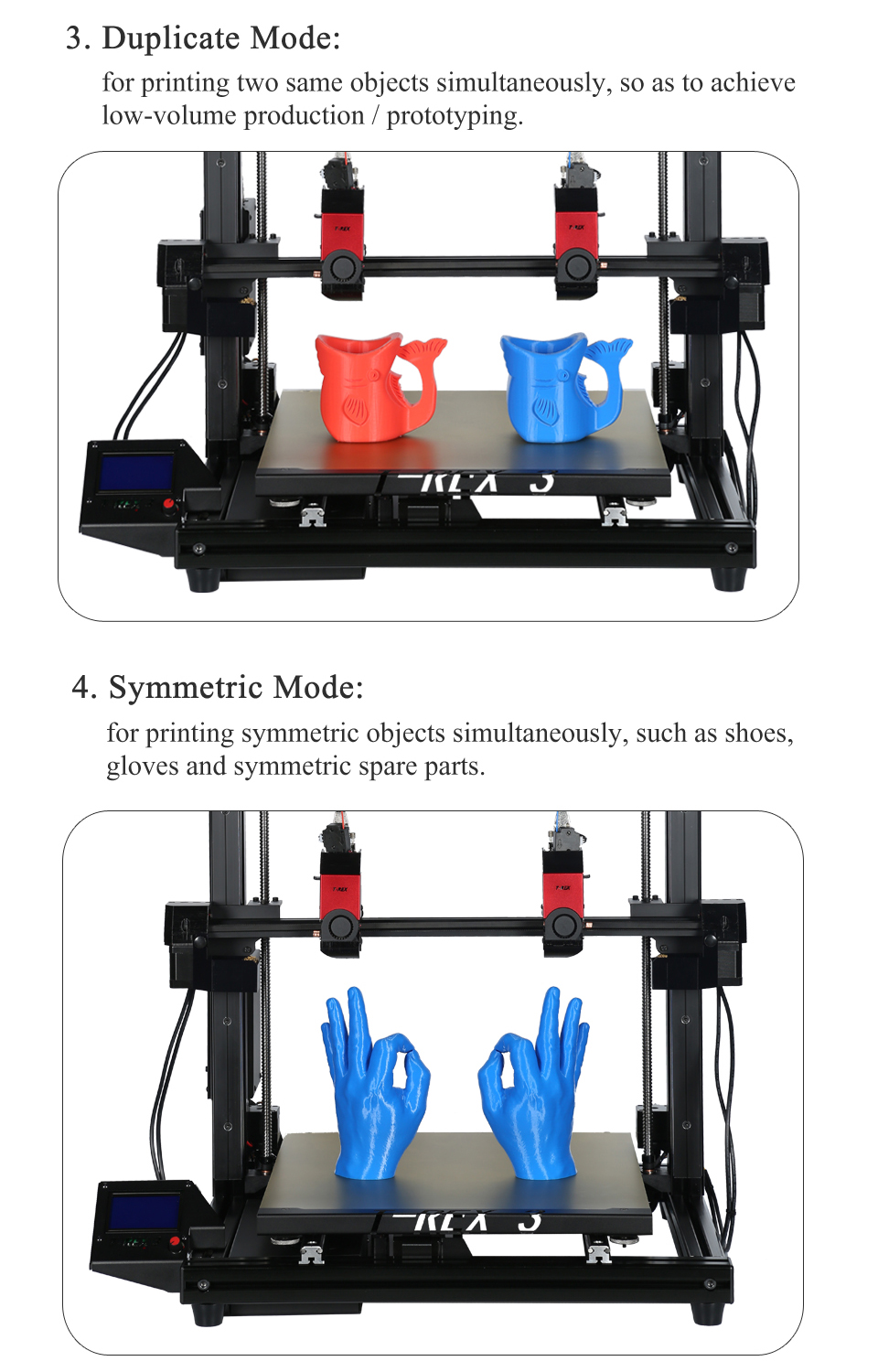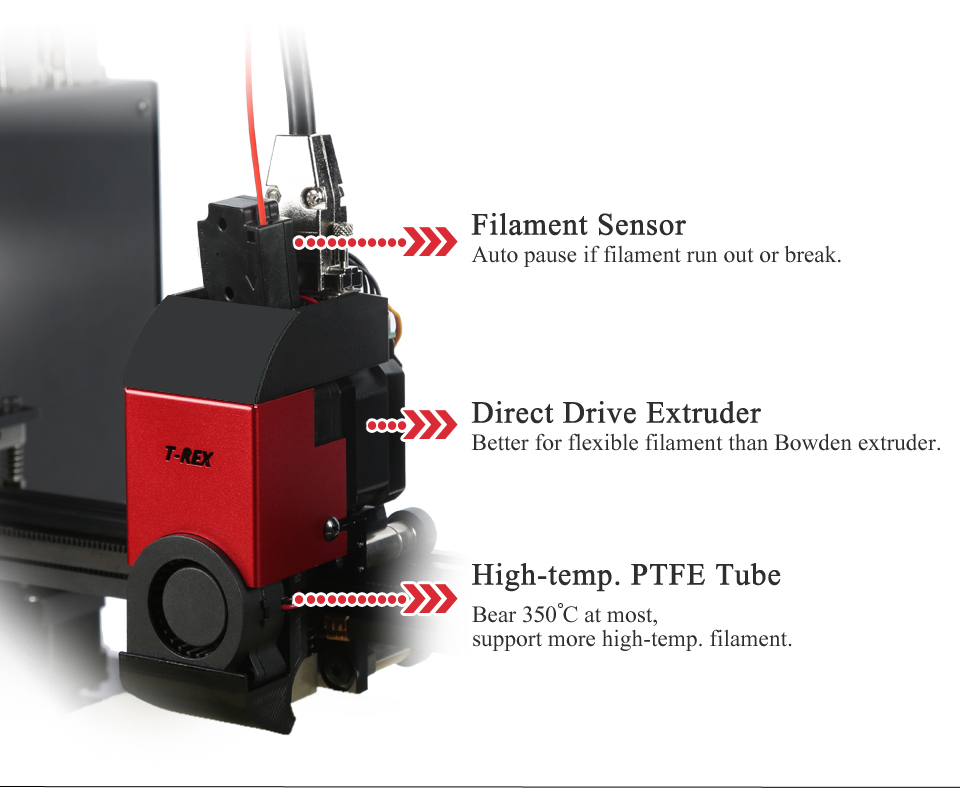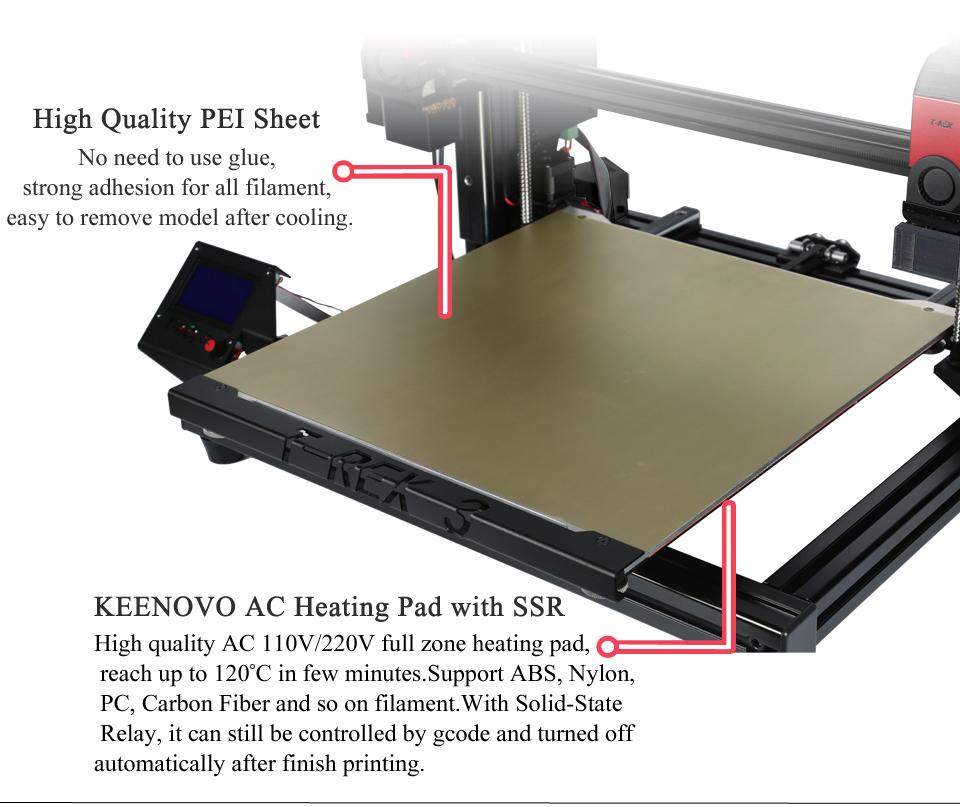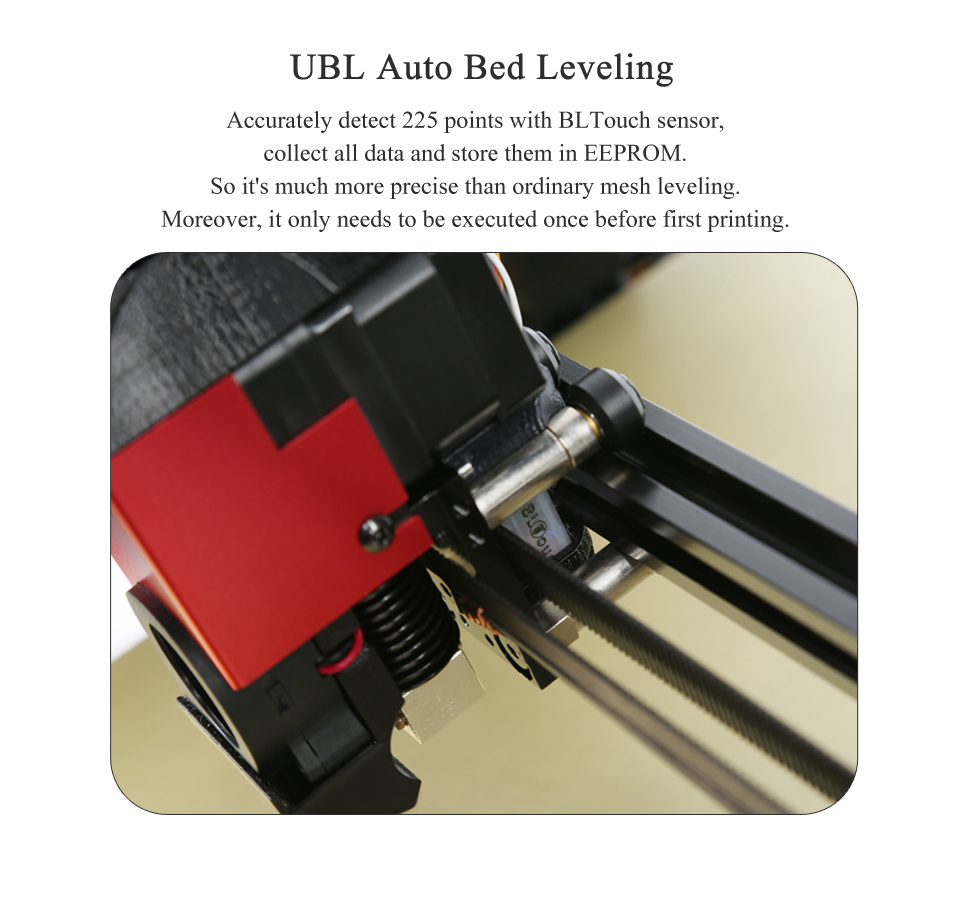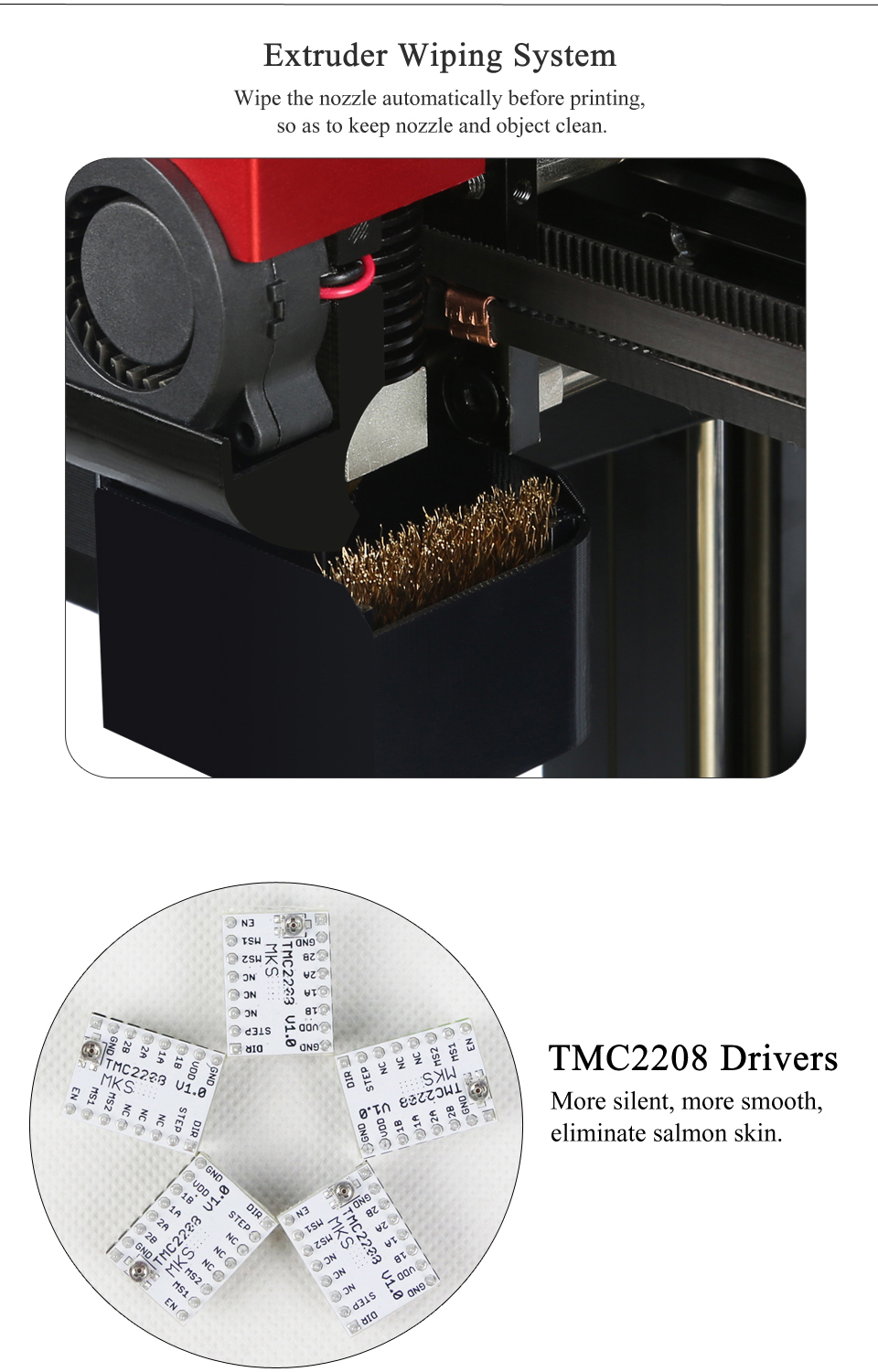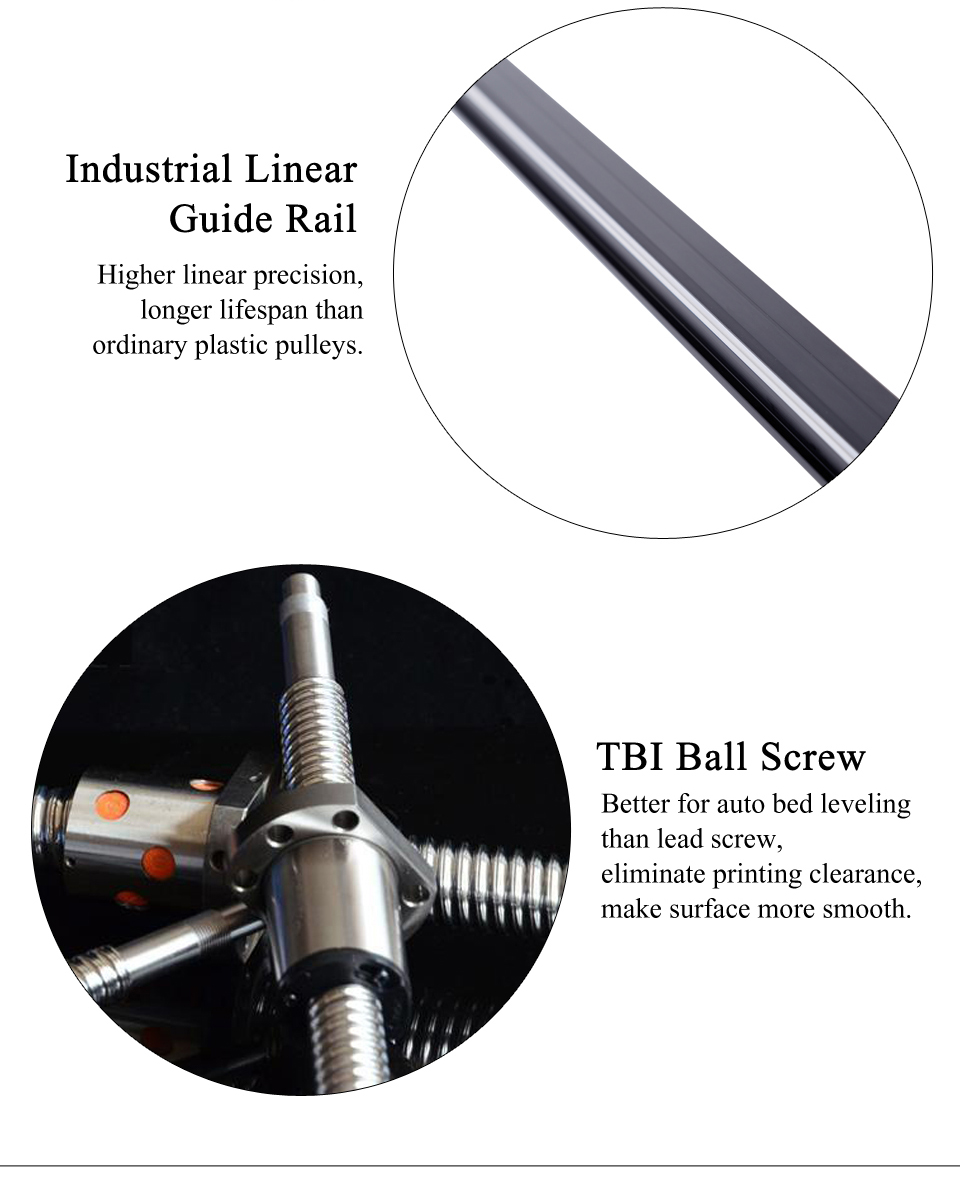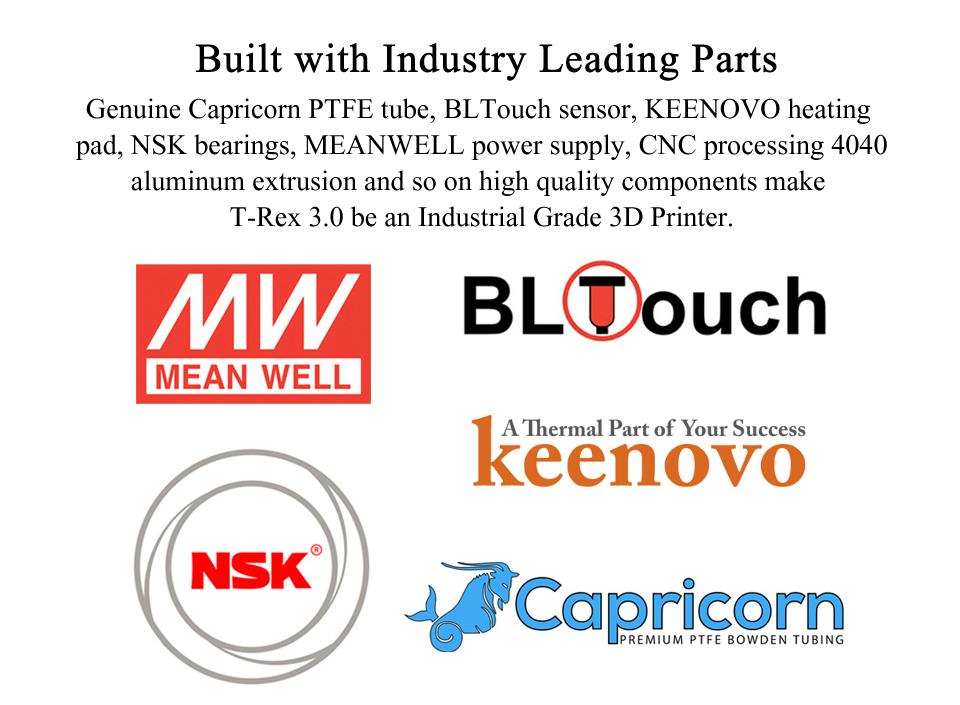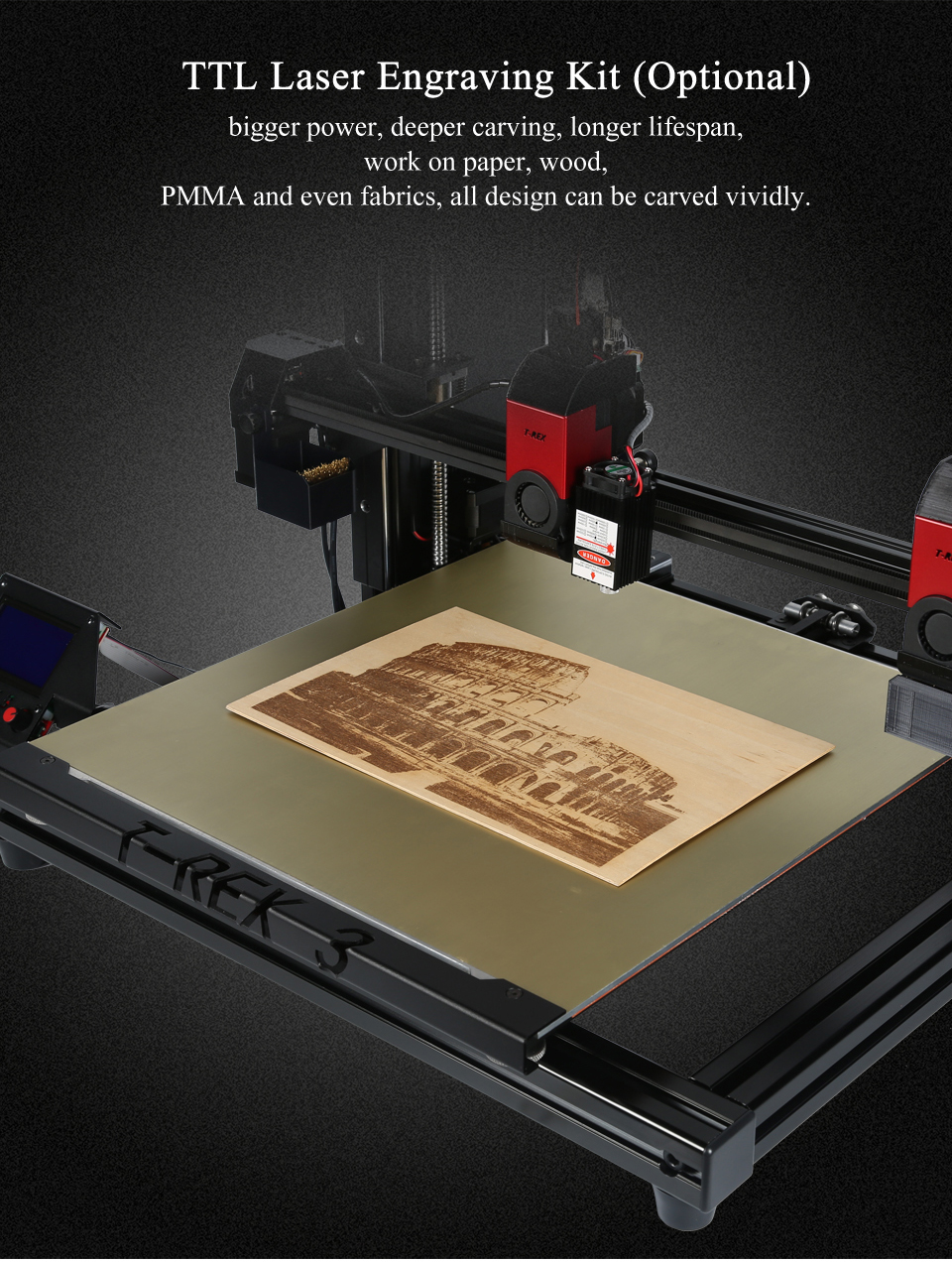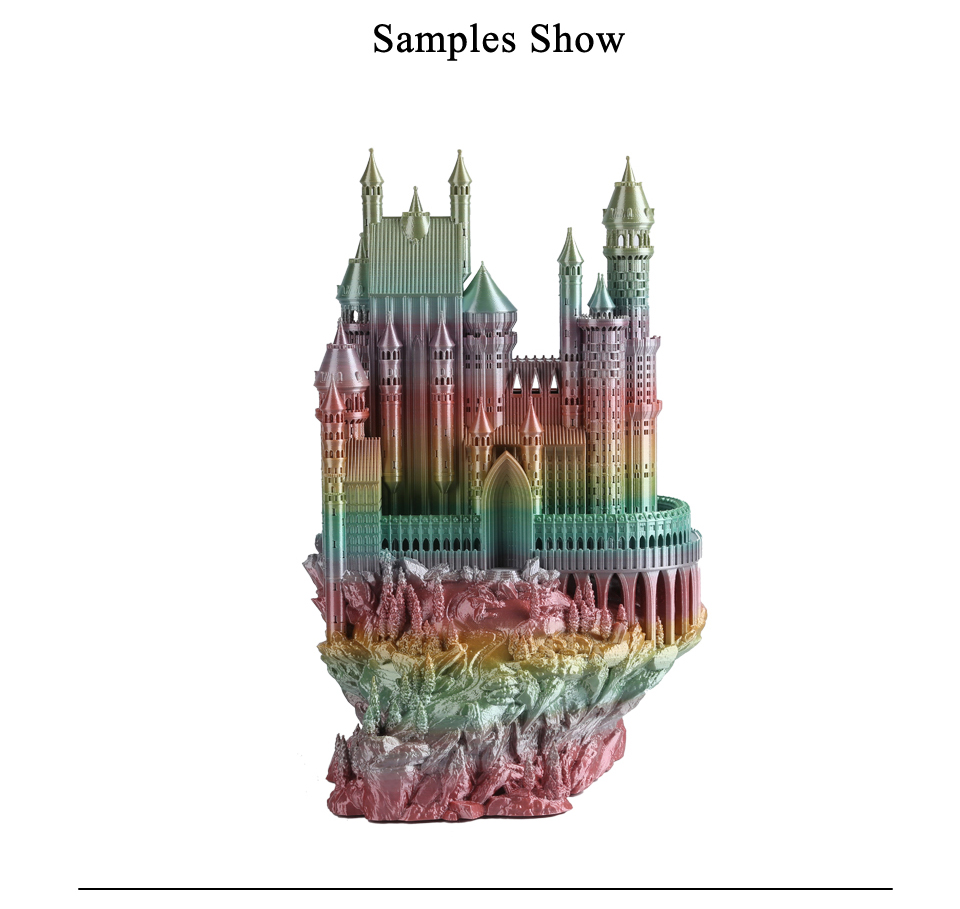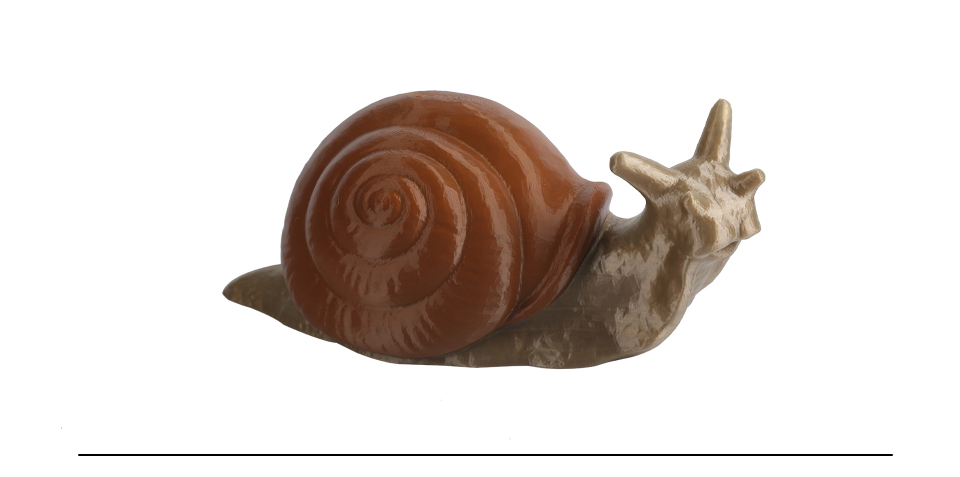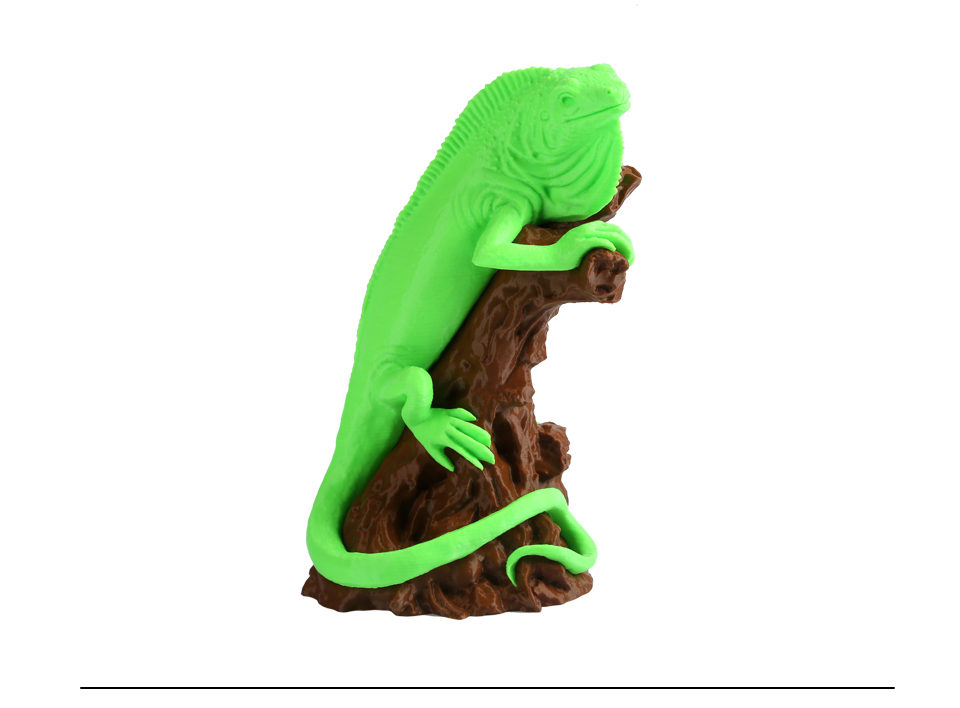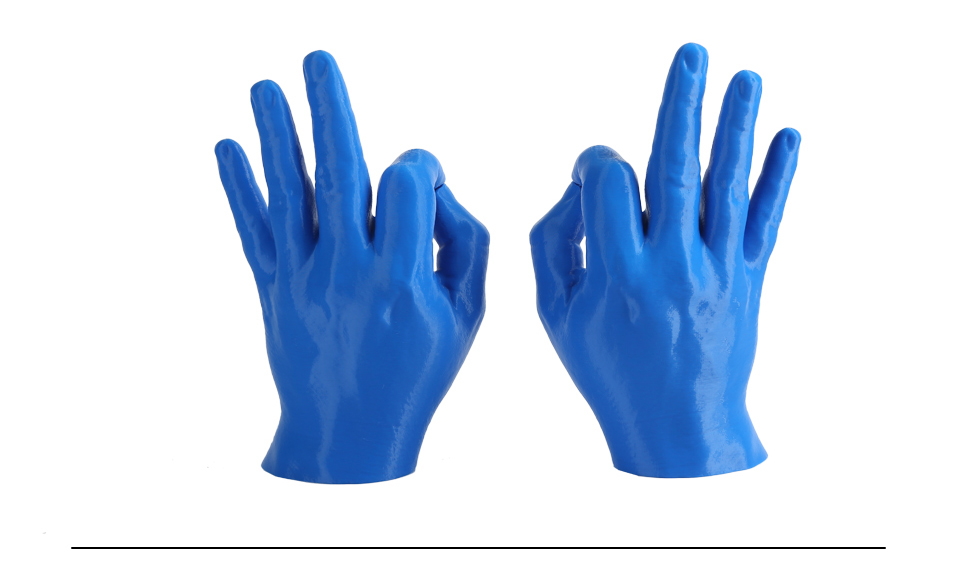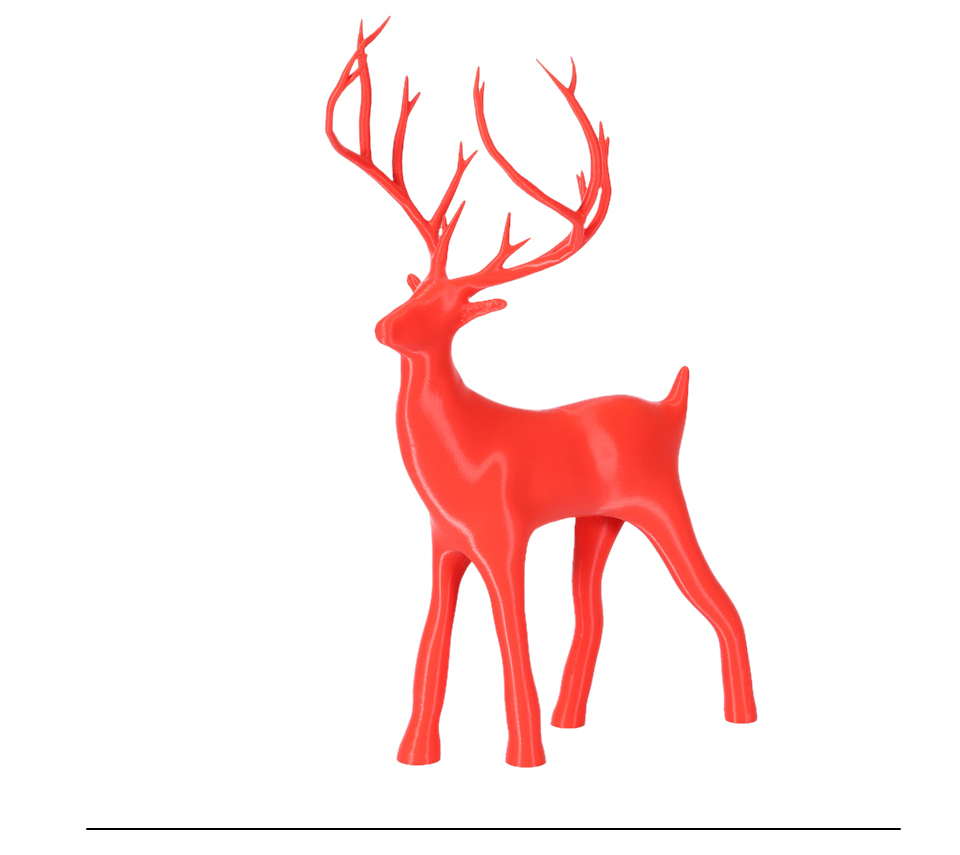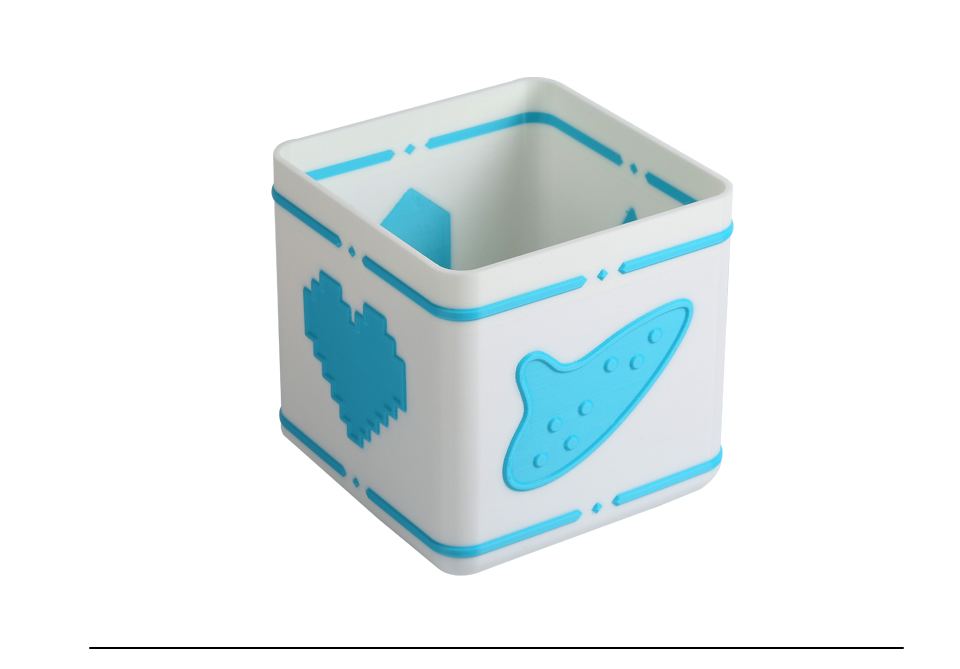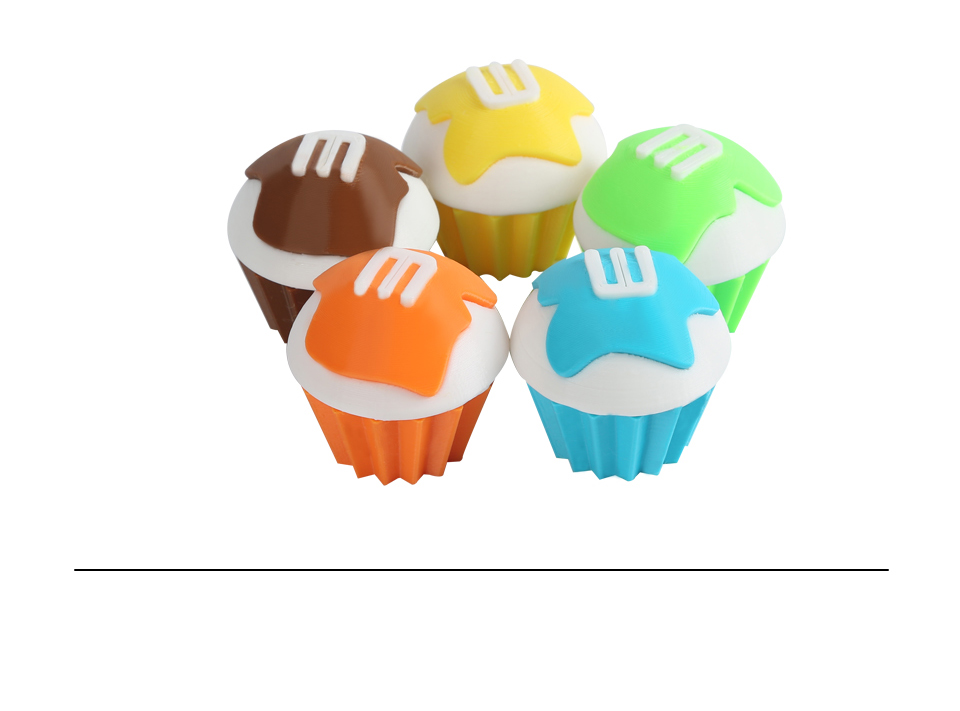 | | |
| --- | --- |
| Brand | Formbot |
| Model | T-Rex 3.0 400x400x700 |
| Technology | FDM |
| Power Supply | 200 Watt |
| Print Size | 400 x 400 x 700 mm |
| Aluminium Frame | 4040 Profile very strong |
| Extruders | 2 Dual Extruder Independent (Idex) - Direct Drive |
| Extruder Temperature | Max 330° C with included High Temp Extruder |
| Build Plate | Keenovo up to 120° C |
| Nozzle Diameter | 0.40 mm ( other sizes are available to buy) |
| Filament Size | 1.75mm |
| Layer thickness | 0.05 - 0.5 mm |
| Print Speed | 1 - 180 mm/s |
| Position Precision | Step motor, Z=2.5um, XY=11um |
| Laser engraver | Sold as extra add-on |
| Display | 3,5" LCD Screen with full graphics |
| Connection | SD Card & USB cable |
| Leveling method | Auto leveling (Original BL Touch), UBL meassures 225 points. |
| Language | English |
| Slice Software | Cura included (Works with Simplify3D) |
| Machine Size | 700 x 630 x 900 mm (L x W x H) |
| Machine Weight | 23 kg |
| Warranty | 12 months |
Vrh